People are really very excited to witness Priyanka Chopra and Nick Jonas wedding.
Priyanka Chopra recently hosted a wedding party and Bachelor party which just re-enforced the reports.
Parineeti recently posted a pic of her and Priyanka from the bachelor party. The cousin sisters are seen enjoying in the pic.
Nick couldn't stop himself to comment on the pic
"Wow she is so beautiful. Any chance you could introduce me?"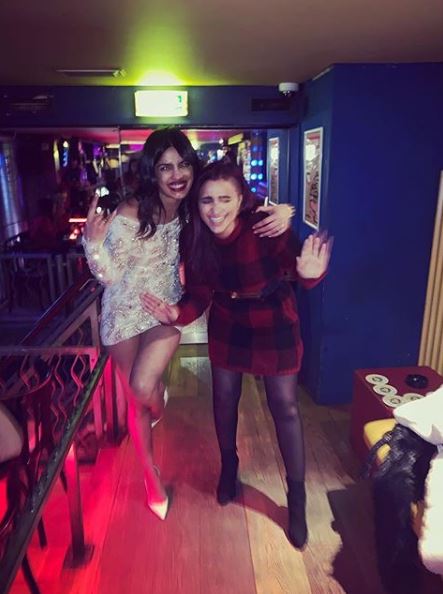 Parineeti didn't miss a chance to act like a sister-in-law. She told to promise her 5 million dollars as the shoe hiding fee and afterward she can try. Parineeti wrote
"She is very hard to get! But I can try for you, if you agree to pay the 5 million dollar shoe hiding fee!"